Sleep Assessments
Developed in conjunction with leading sleep research scientists and based on validated questions and assessment techniques our sleep health assessments are the perfect starting point to help understand the extent, impact and causes of tiredness and fatigue at individual, divisional and organisational level.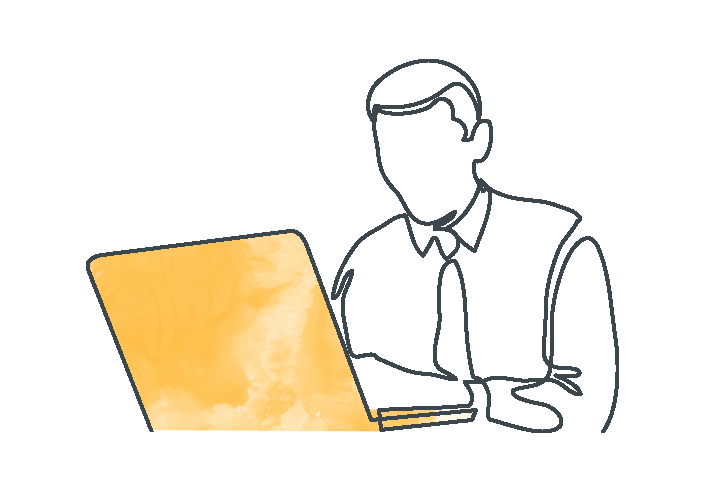 We provide immediate feedback via a personalised report to individuals on completion of the assessment. The individual report scores five different facets of sleep health, gives simple colour-coded feedback on key metrics and offers up advice, via informative factsheets, on common lifestyle habits and how they impact on sleep health.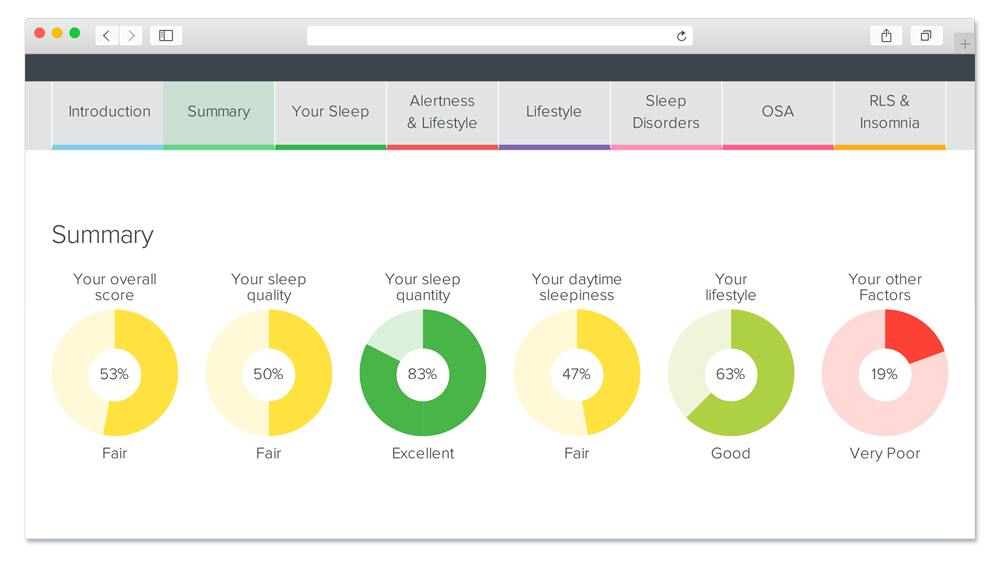 Extensive feedback undertaken by one client revealed that the reports were highly valued with many staff detailing changes they were making as a result of the report they received.
All individual responses are confidential. We provide your organisation with a composite report of the results. We can also break this down by age, gender, location, job role or numerous other key metrics. This enables us to pinpoint the areas of your organisation where there is a greater fatigue risk. After we discuss the results with you we will provide a report with our recommendations for "workable solutions" to fix the issues that we find.
Our assessment also runs high level screening for staff that may be at risk of three major sleep disorders: insomnia, sleep apnoea and restless leg syndrome. We also have the ability to run targeted email campaigns for specific groups of staff (e.g. safety-critical staff at risk of sleep apnoea) to inform them of solutions and help that is available to them.
The assessment can be run online or via paper-based assessments. We have a shorter form version aimed at office working populations and a longer form version primarily for shift and safety-critical workers.
To date we have worked with over 30 organisations and assessed over 6,000 staff. We have great benchmark data across many different industries as well as day and shift working populations. This gives you a great insight to how you are performing versus a relevant peer group. The table above provides some key statistics from the populations we've assessed.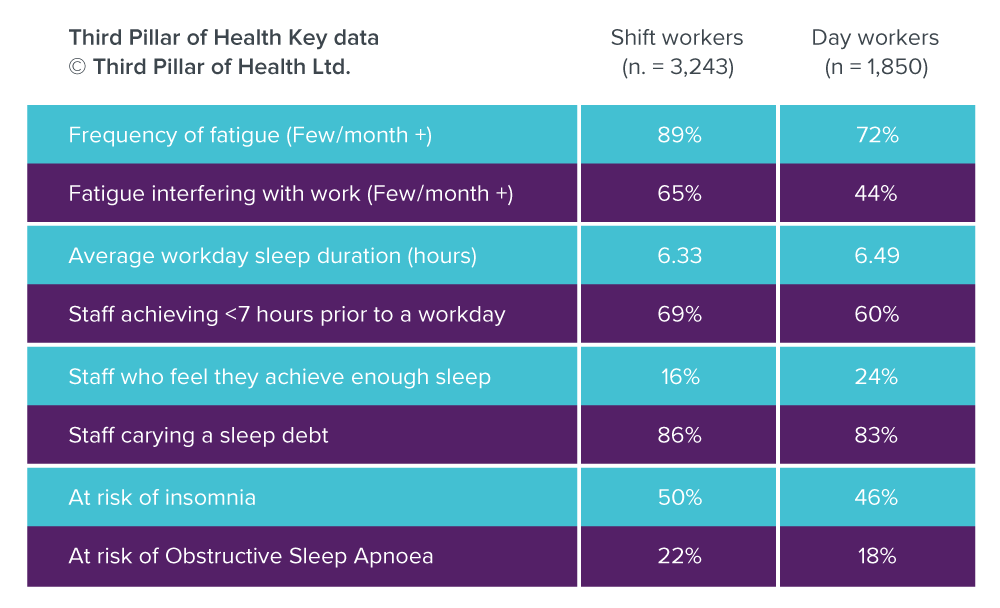 CONTACT US
Find out how TPoH can help your company reduce fatigue and increase employee productivity.